HULIAU SERIES:
Broadening Perspectives through Courageous Conversations
huliau
---
1. n. Turning point, time of change. ʻO ka hoʻohui ʻāina, he huliau ia no Hawaiʻi, annexation was a turning point for Hawaiʻi.

2. vi. To think of the past, recall the past. Ua ʻākoakoa mākou no ka huliau ʻana, we gathered together to recall the past.
About
---
The HULIAU Series aims to provide a safe space for our UH Hilo community to engage in critical conversations around racial disparities and systemic injustices. Through discussion, shared experiences, and guidance from informed community panelists, we lean into this huliau, this pivotal moment for transformation and change, and educate ourselves and each other to develop more conscious, intentional, and actively engaged citizens.

This presentation series is open to all UH Hilo students, faculty, and staff. Seats will be limited to encourage deeper small group discussions, so priority will be given to current UH Hilo students. Edited recordings may be made available to the greater public with permission from participants.

Register for the upcoming discussion HERE!
Upcoming Events - Activism Through Art Mini Series
---
Discussion 6: Palule Makule: Histories Printed and Worn
Wednesday, September 23rd, 2:00pm - 4:00pm

Featured Speaker: Sarah Kuaiwa is a third-year PhD candidate at the Sainsbury Research Unit at the University of East Anglia (Norwich, England). Her dissertation research looks at nineteenth-century fashion economics in the Hawaiian Kingdom (1800-1850). She owns and operates Kuaola or Bust, which specializes in Hawaiian research and genealogy, and is a researcher for the Kealakai Center for Pacific Strings. Kuaiwa completed her BA cum laude in Art History and Visual Arts from Occidental College and her MA in History from the University of Hawaiʻi at Mānoa with a focus in Hawaiian History. Her experience with art and material culture is credited to her work at the Walsh Art Gallery, Bellarmine Museum of Art, CB1 Gallery, the Autry National Center, and Bernice Pauahi Bishop Museum, and the Smithsonian National Museum of Natural History.

Learn more about the Speaker: http://www.kuaolaorbust.com/palulemakule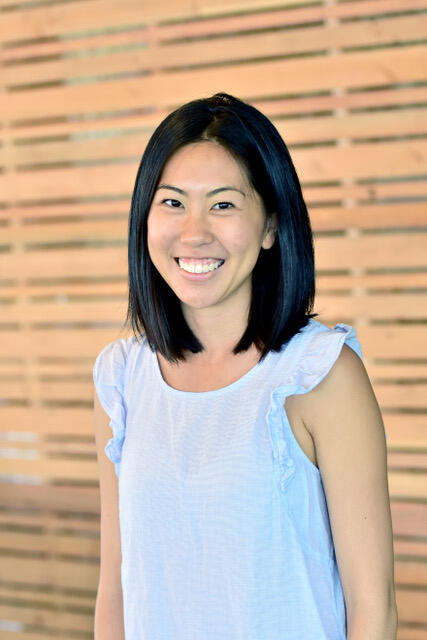 Archives
---
Discussion 1: Black Lives Matter Movement (June 17, 2020)
Clayton Ruley: Clayton Ruley, MSS, MLSP, is a Philadelphia native and is currently the Director of Community Engagement and Volunteer Services at Prevention Point Philadelphia (PPP). He has been at PPP for 12 years, starting in 2008 as an intern while in graduate school at Bryn Mawr Graduate School of Social Work and Social Research (2010). He has served in roles at Prevention Point from STEP (MAT) Coordinator, Street-side Health Project Coordinator (SHP) and Harm Reduction Service Center (HRSC) Director. Clayton in his current role manages the internal and external communications for the organization while also being a liaison to the community. Clayton also coordinates a large majority of the volunteers and interns that work at PPP during the year.

Kadara Marshall: Kadara Marshall, who was born and raised in Hilo, Hawaiʻi, is a Waiākea alum, and is also a recent college grad with a degree in Political Science. Kadara has a vested interest in making the Hilo community more aware, and capable of understanding all issues related to BLM movement, and how we all can do better for the Black people of/in this community. Kadara has taken action to increase awareness and educate others, and most recently has been published in the Hawaii Tribune Herald, authoring an article entitled "Black Lives matter: Ignorance is not Bliss." As a former Waiākea High athlete, Kadara was featured in another Tribune Herald article discussing the experience of black athletes on Hawaii Island.

Noah Dolim: Noah Dolim was born and raised on Oʻahu, Hawaiʻi. After graduating from the Kamehameha Schools, he received his Associate's Degree from Hawaiʻi Community College, his Bachelor's Degree in Hawaiian History from UH Hilo, and his Master's Degree from UH Mānoa. Noah is currently continuing his focus on Hawaiian History as a Ph.D. candidate at the University of California Irvine. As a product of our UH Hilo community, Noah is excited to share with us his unique experiences as a mixed Black man raised in Hawaiʻi and deeply rooted in Hawaiian culture and now living in the continental US attending a predominantly white institution.
Discussion 2: Pilina Hawaiʻi: Black Lives Matter and Racial Inequity in Hawaiʻi (July 1, 2020)
Joy Lehuanani Enomoto: a Kanaka Maoli, African American, Japanese, Caddo Indian, Punjabi, and Scottish visual artist, archivist, and social justice activist. Her work engages with climate justice mapping, extractive colonialism, saltwater conversations that occur within the space of the diaspora, the policing of black and brown bodies, the Black Pacific, demilitarization, and other issues currently affecting the peoples of Oceania. Her artwork and scholarship have been featured in Detours: A Decolonial Guide to Hawai'i (Duke University Press, 2019); the Routledge Handbook of Postcolonial Politics (Routledge 2018); Na Wahine Koa: Hawaiian Women for Sovereignty and Demilitarization (University of Hawai'i Press 2018); Finding Meaning: Kaona and Contemporary Hawaiian Literature (University of Arizona Press, 2016); Absolute Humidity (Hardworking Goodlooking, 2018); Amerasia Journal; Bamboo Ridge: Journal of Hawai'i Literature and Arts; Slate Magazine; and Hawai'i Review. Biography information adapted from Project Muse.

Read this piece written by Joy on the subject, "Where will you be? Why Black Lives Matter in the Hawaiian Kingdom?"
Discussion 3: The Intersectionality of Social Movements through the Lens of Maunakea (July 29, 2020)
Description: Through this presentation, we hope to honor the one year anniversary of the formation of the Puʻuhonua o Puʻuhuluhulu, and also emphasize the interconnectedness we have to other movements and peoples, including Black Lives Matter, Standing Rock, Ihumātao, climate change, womenʻs rights, etc. By advocating for the causes most dear to us, we activate, amplify, and connect with voices of other victims of systemic oppression around the world to collectively demand change. This theme of social justice and the reclamation of the good in the world also acknowledges the significance of July 31st as Lā Hoʻihoʻi Ea, the day when Hawaiʻi's sovereignty was once rightfully restored in 1843.

Leilani Lindsey-Kaʻapuni is a cultural practitioner and steadfast protector of Maunakea. She is a keeper of moʻokūʻauhau passed down through generations of her family. Leilani currently works at Ka Haka ʻUla O Keʻelikōlani at the University of Hawaiʻi at Hilo and has been a part of the movement to revitalize Hawaiian Language for 30 years. Leilani also serves as the president of Hui Aloha ʻĀina, an organization established in 1893 to preserve and defend Hawaiian Independence.

Kekuhi Kealiʻikanakaʻoleohaililani is a cultural practitioner grounded in the ritual dance of hula ʻaihaʻa. This tradition has guided her important work in hula, education, cultural community development, and ancestral pedagogy delivery to forest scientists. As a committed protector of Mauna a Wākea, Aunty Kekuhi uses protocol to focus and remind kiaʻi of the sacred relationship and spiritual kinship that is the foundation of our engagement with the environment.

Kauilanuimakehaikalani Kealiʻikanakaʻoleohaililani was born and raised in Hawaiʻi. He is a Native Hawaiian artist, designer, traditional practitioner and māhū (LGBTQ+), steeped in the cultural practice of Hula 'Aiha'a (Native Hawaiian Dance), ritual chant and dance through Hālau o Kekuhi (Dance School) for over 20 years. He is an active member of Hui Malama I Na ʻIwi Kupuna o Hawaiʻi under the Office of Hawaiian Affairs, repatriating Native Hawaiian remains and funerary objects back to Hawaiʻi, and is a steward of ritual and ceremony of global cultural exchange. He is a Kiaʻi Aloha ʻĀina and has stood in the protection of Mauna a Wākea (2019 - 2020). Kauila graduated in Fine Arts from the University of Hawaii at Hilo, and in Fashion Design at Parsons The New School in New York City.
Discussion 4: Art in Critical Response (August 26, 2020)
Michael Marshall was born in St. Louis Missouri and attended the University of Illinois, Champaign-Urbana, IL, BFA 1975; Yale University, New Haven, CT, BFA 1977. Professor Marshall has taught full time at the University of Hawaii Hilo since 1984. His campus and community service include time in Chair of the Art, and Performing Arts departments, (director) UHH Campus Center Gallery, committees of the Volcano Art Center, the East Hawaii Cultural Center, and the Hawaii State Foundation of Culture and the ARts; AYSO, Haʻaheo, and Hilo Makule soccer clubs volunteer and co-founder of the Hilo miniBig soccer tournament. Learn more at M. Marshall Exhibition and Creative Projects
Discussion 5: Hoʻīnana EA - "Empowered Activation" through Art, Social Media, & Community Engagement (September 9, 2020)
Shar Tuiasoa: Punky Aloha Studio is the design and illustration studio of Shar Tuiasoa. Based in Hawaii, on Oahu, in the town of Kailua, where Shar was born and raised. Shar spent 6 years studying Fine Art and earning a certificate in Fine Art from her local community college before moving on the Laguna College of Art and Design where she earned her BFA in Illustration and Entertainment Design. Punky Aloha Studio is a multi-disciplinary design and illustration studio, with experience working on commercial illustration for advertising and marketing, children's illustrations, stationary, and surface designs. Her primary aesthetics are bold, graphic, vibrant and young with mid-century modern influences, however she prides herself on her strong ability to adapt to any style. Shar is a strong advocate for using Art to engage with the community and to have needed conversations. Learn more at: Artist Biography & Artwork
Haley Kailiehu: Born and raised in the ʻili ʻāina of Kukuipuka, a beautiful puʻuhonua in the ahupuaʻa of Kahakuloa, on the island of Maui. Her first experience with art was through making lei poʻo with her mom from an early age. Through these experiences, she developed a passion for creativity and a keen sense for artistic expression that mirrors the world around her. In 2009, Haley graduated from the University of Hawaiʻi at Mānoa with a BA in Art, with a focus in Drawing and Painting. In 2012, Haley acquired an MEdT (Masters in Education and Teaching) from the Hoʻokulāiwi Center for Native Hawaiian and Indigenous Education. Her study was focused on looking at ways in which art education could serve as a pathway for our Native Hawaiian haumāna (students) to connect to and become more aware our moʻolelo (histories) and traditions and thus of their own kuleana (responsibilities) within their own lives and communities. As an artist and researcher she is currently interested and invested in creating community centered and 'āina rich experiences that allow the current and future generations of Kanaka ʻŌiwi to (re)learn and assert their kuleana, (re)establish connections to our moʻolelo and kūpuna (ancestors), and (re)affirm our rightful place in our homeland. Haley is very passionate about community- and ʻāina- based mural projects and has spent years dedicating time and energy towards developing her methods and approach to community building and education through art. Learn more at: Artist Biography & Artwork
For disability accommodations, please contact [email protected] at least 24 hours prior to the event.

The University of Hawai'i is an Equal Opportunity/Affirmative Action Institution and is committed to a policy of nondiscrimination on the basis of race, sex, gender identity and expression, age, religion, color, national origin, ancestry, citizenship, disability, genetic information, marital status, breastfeeding, income assignment for child support, arrest and court record (except as permissible under State law), sexual orientation, domestic or sexual violence victim status, national guard absence, or status as a covered veteran.

Background photo credit: J. Piʻilani Kali